Orkney based jeweller Alison Moore needed a new e-commerce website in order to drive her successful jewellery business forward.
We worked closely with Alison to create a strong visual identity and designed and built a fully featured e-commerce website using Magento. Magento is a robust ecommerce platform and will allow the website to develop as the business grows.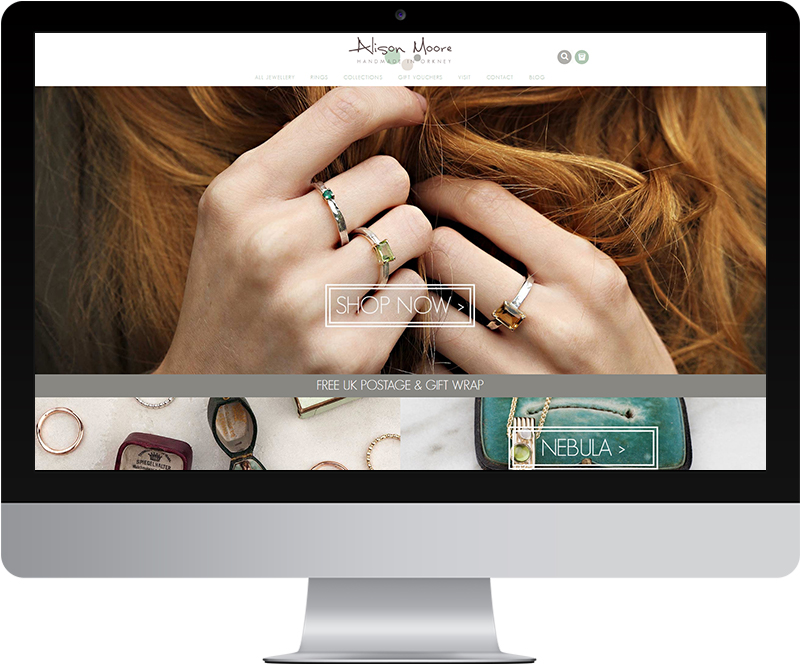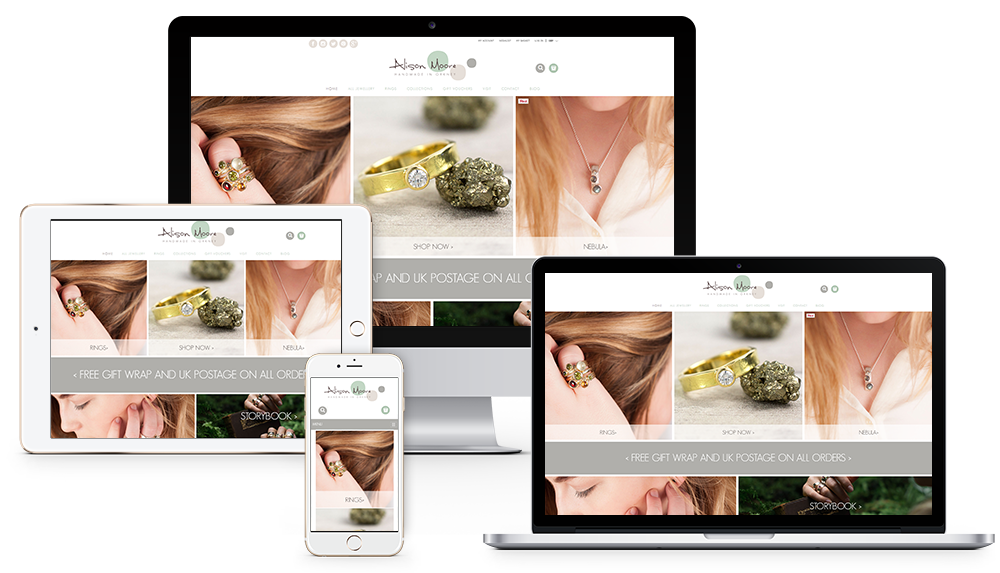 Mobile Ecommerce
We carry smartphones and tablets everywhere now, and around half of us will use these devices to buy things online.
The website is mobile friendly and will adapt to work well on whichever device you are choosing to browse Alisons work; you can purchase a unique piece of jewellery no matter whether you are sat at your computer or browsing in a coffee shop.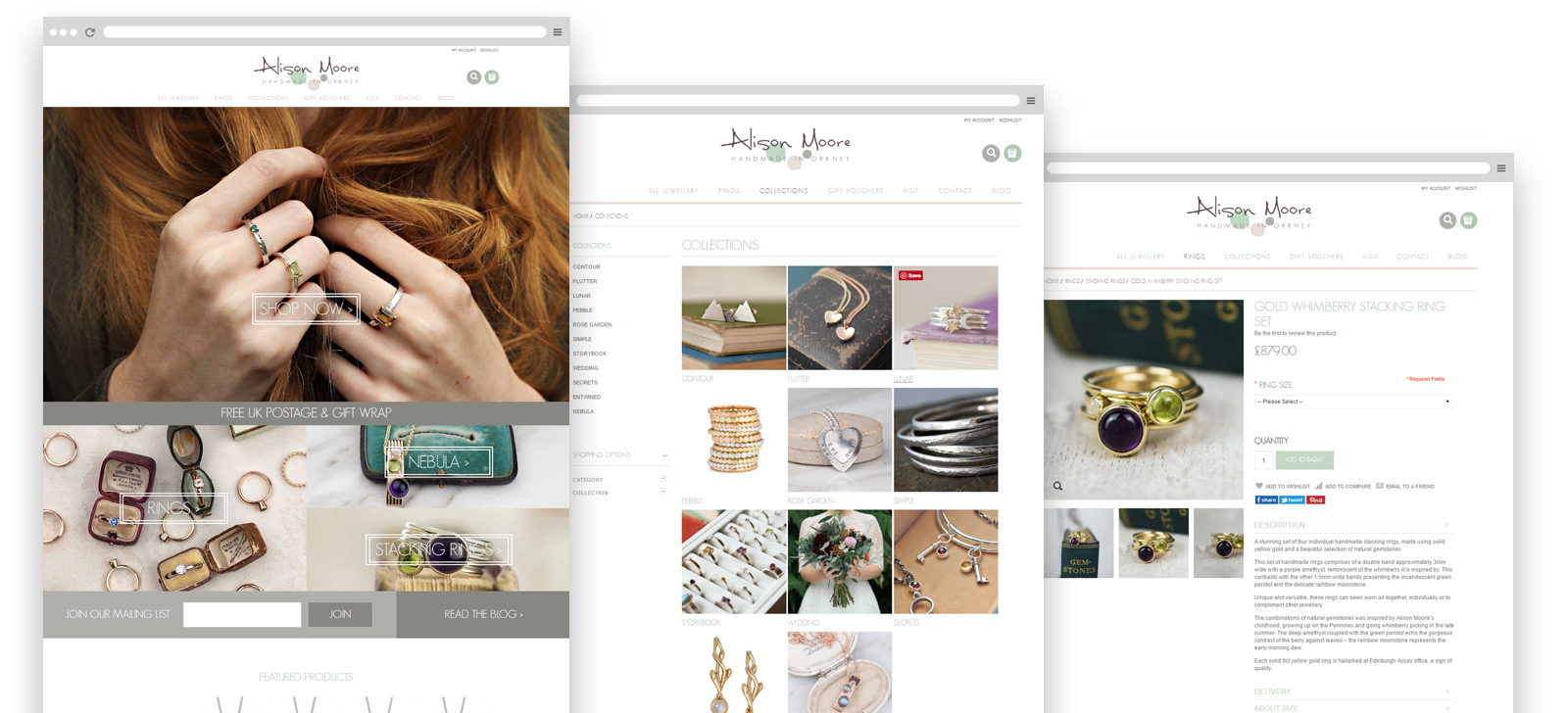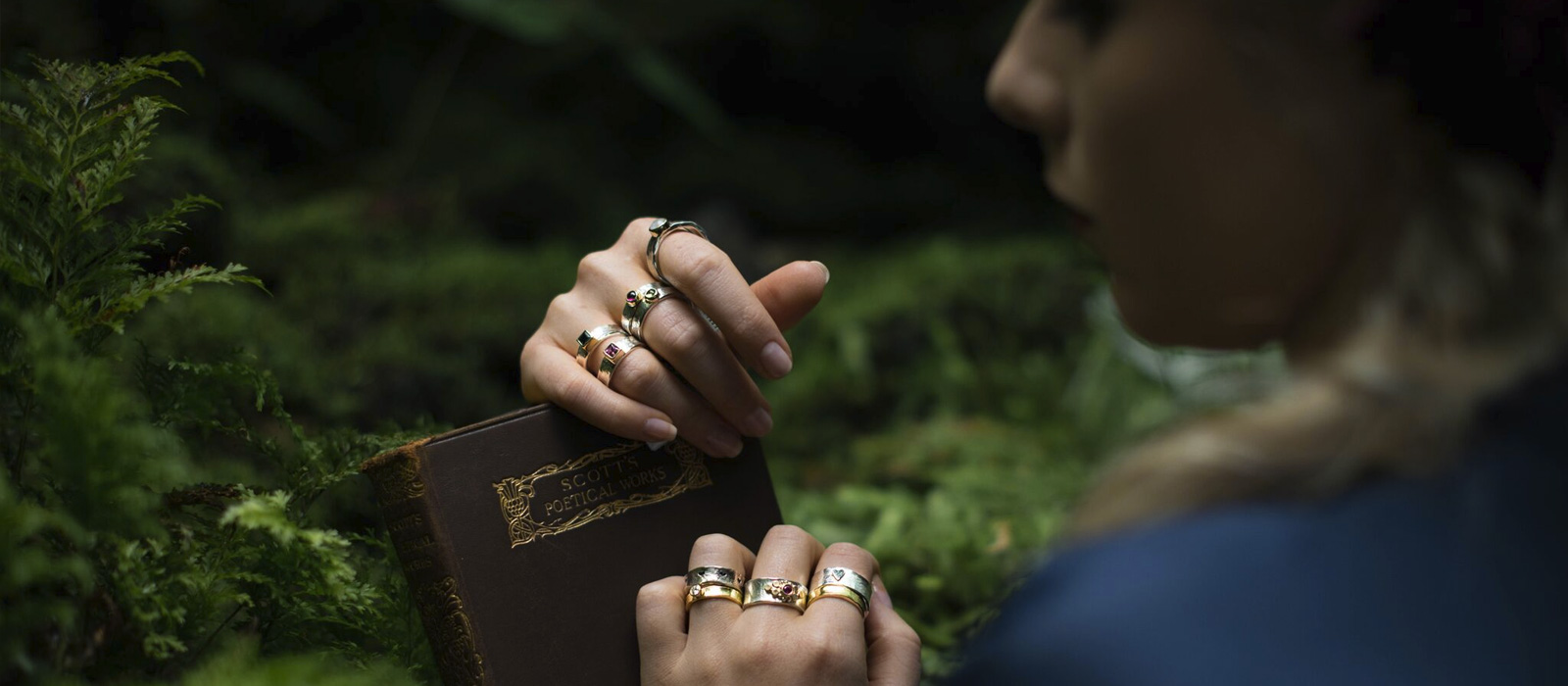 I wanted a modern website that reflected my jewellery. Infinite Eye were able to bring this dream to a reality. Their expertise meant that the website was created quickly and beautifully

Logo Design
Alison has a distinctive style when she is hand crafting her precious metal and gemstone jewellery in her Orkney workshop.
Reflecting this very personal and unique style when creating a logo for Alison was key.