The Scottish Drama Training Network (SDTN) is a unique organisation based at the Royal Conservatoire of Scotland in Glasgow.
A Scottish Funding Council initiative, SDTN was set up to offer support and enhancement opportunities to Scotland's colleges and higher education institutions who offer full-time courses that train people for a career in television, film, theatre or radio.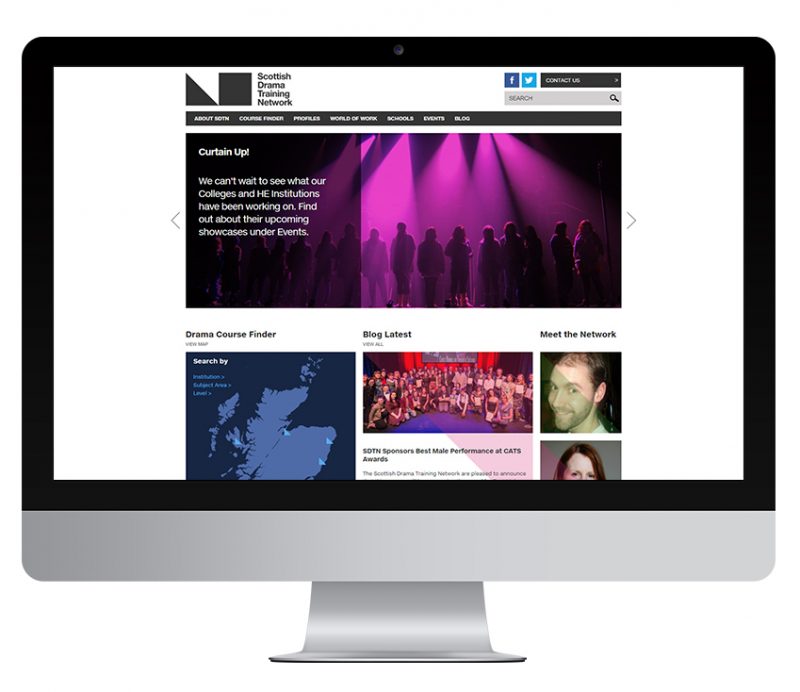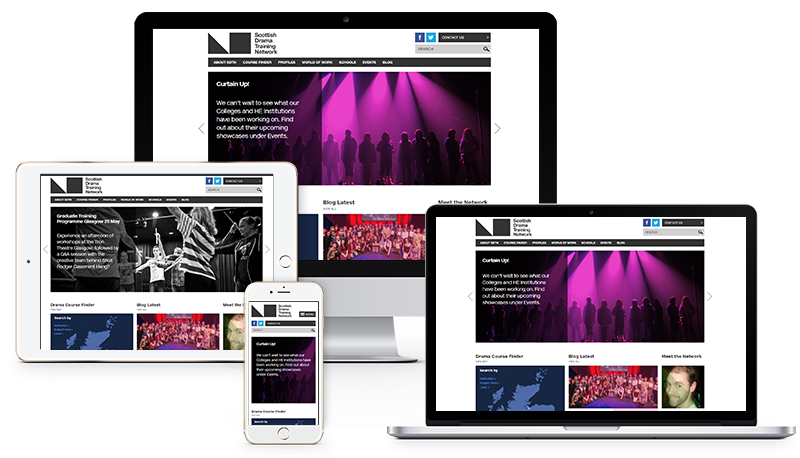 What We Created
The Scottish Drama Training Network needed to redesign and develop their website to create a more full featured and engaging experience for their users.
We were tasked with designing and building an image rich website that would appeal to SDTN website users. The new website is a mobile friendly, bespoke WordPress website.
Users can access a range of information, event listings and real-world profiles. The 'course finder' has listings of all related courses on offer within Scotland and can be filtered by subject, institution and level of study.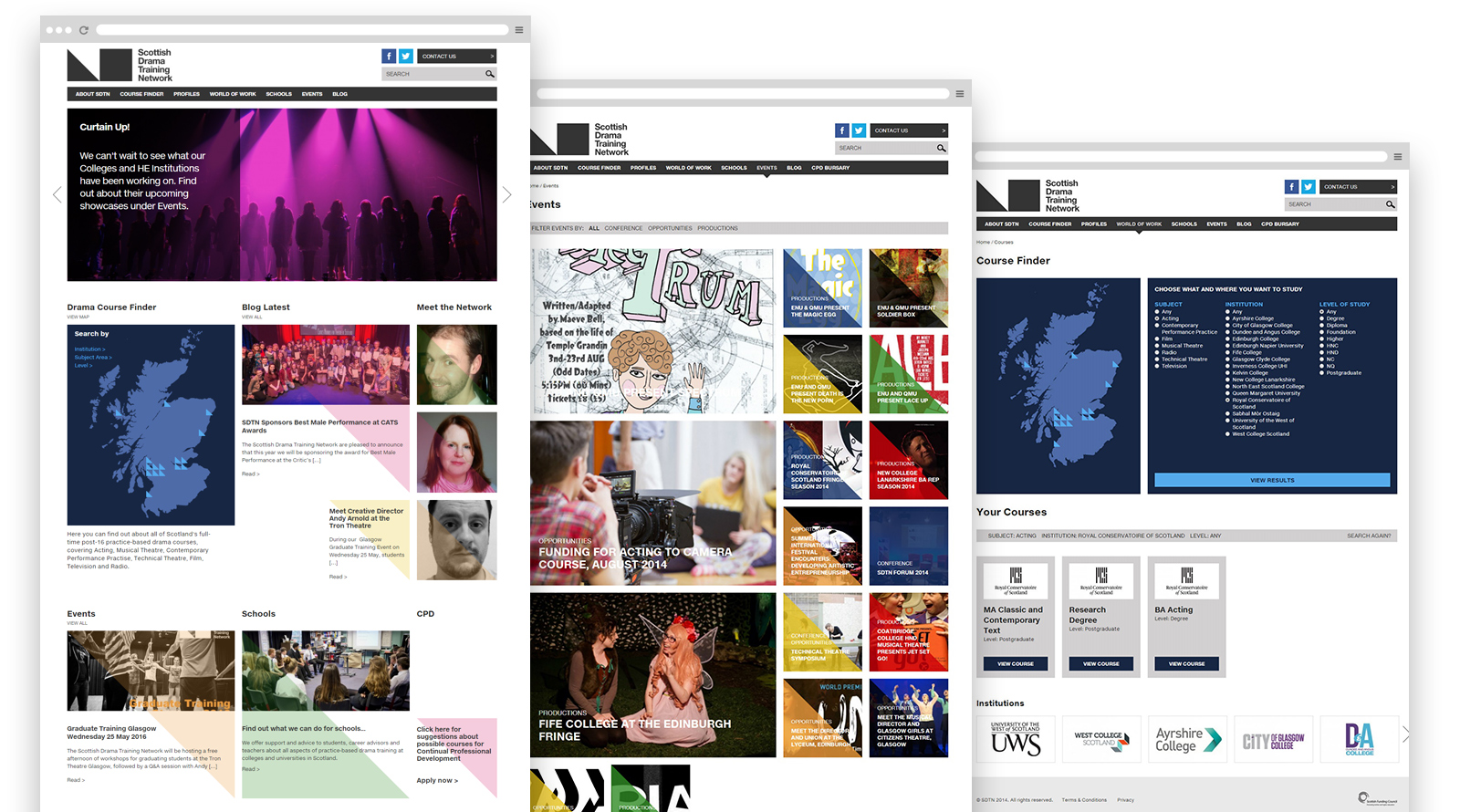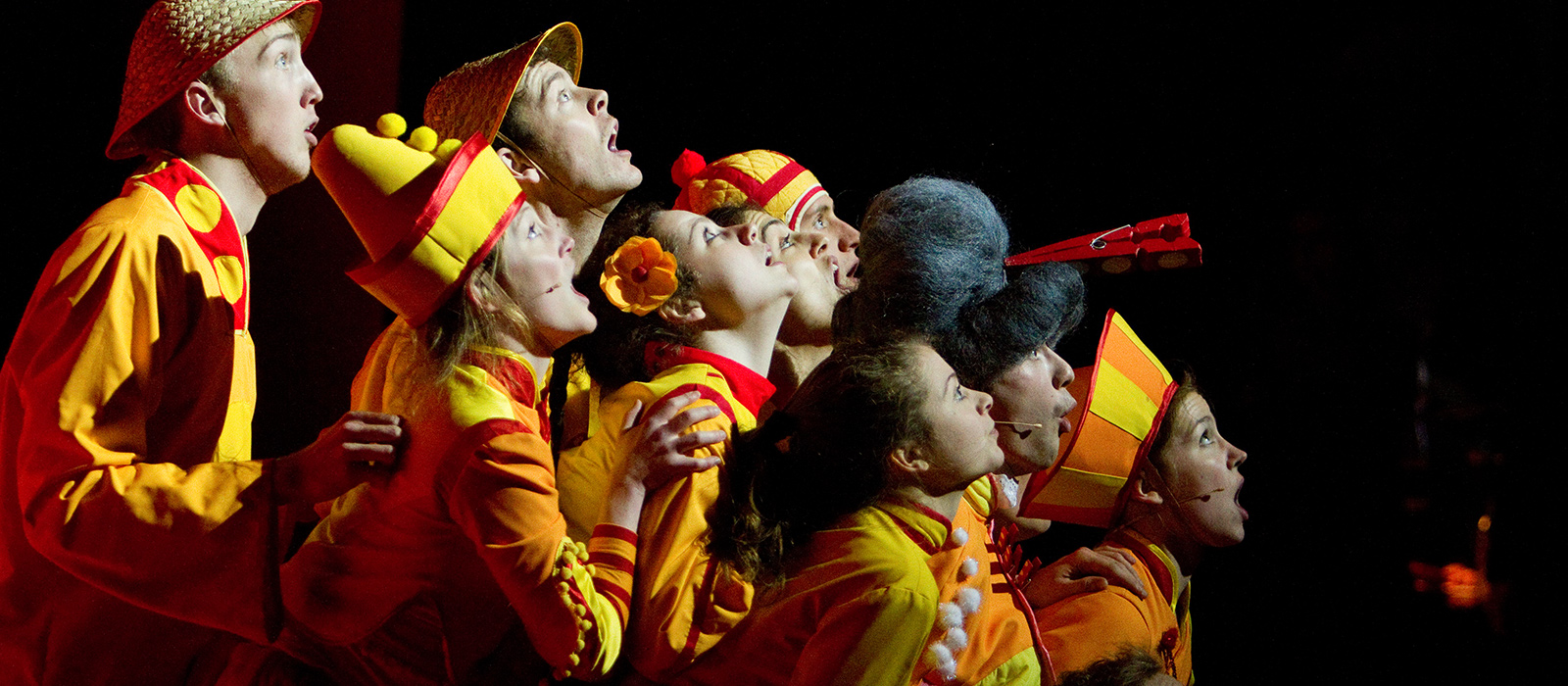 That's absolutely fantastic. Thanks for all of your – and the rest of the team's, work.