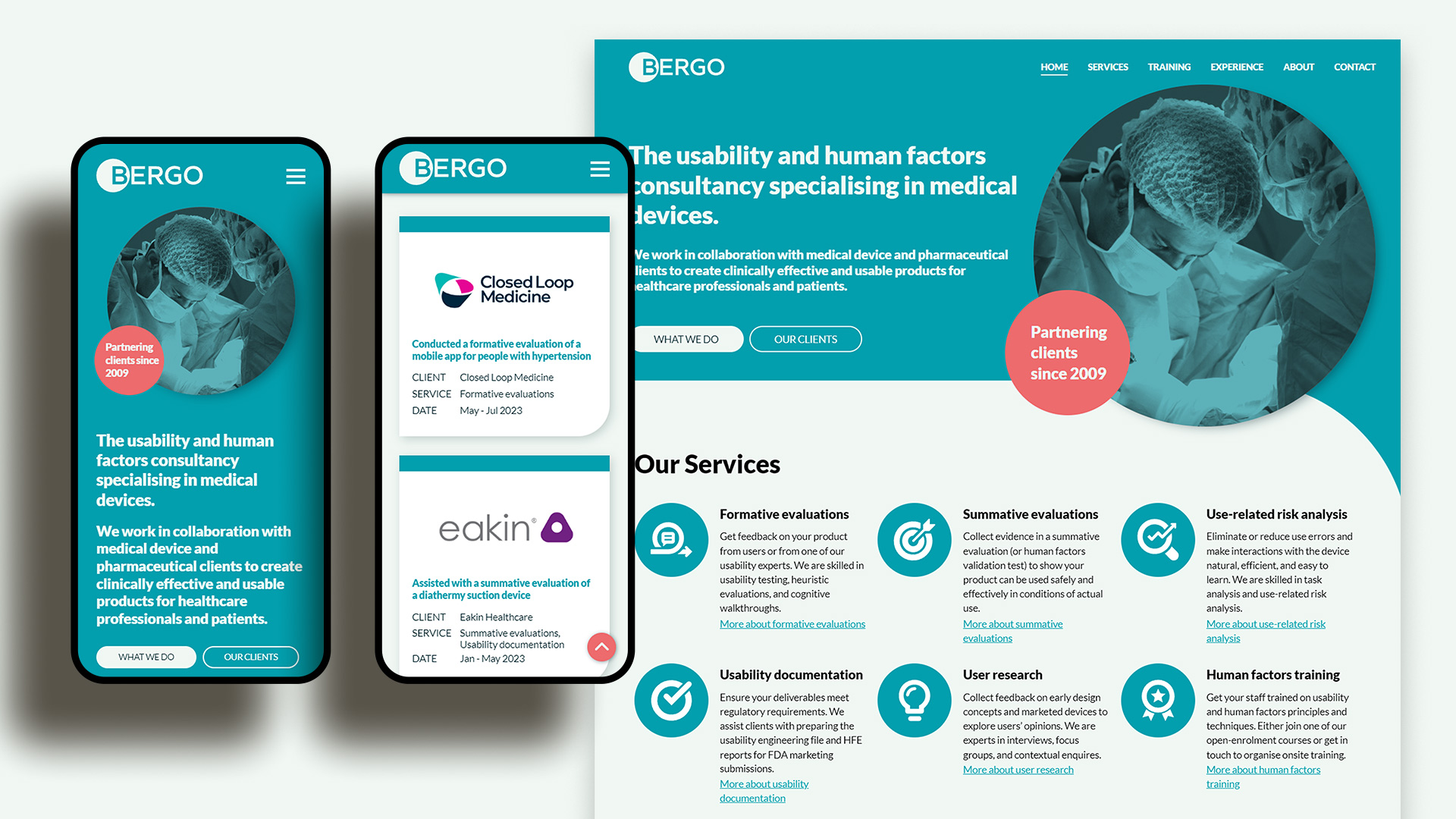 BERGO is a usability and human factors consultancy specialising in medical devices.
They approached us with a requirement to create a polished and professional online presence that makes it easy for their potential clients to view their services and experience.
We worked closely with BERGO to design a new WordPress website that looked great and will be easy for their team to manage.
Check it out here > https://www.bergo.co.uk/