Here at Infinite Eye, we're brilliant at building websites. And we should be, we've been designing and developing e-commerce and business websites since 2001.
With our in-depth digital know-how and creative flair, we'll get to know you, your customers, and your business ambitions, then we'll build you a website which really delivers the goods.
We are based in Glasgow and work with organisations of all shapes and sizes from across the UK. If you have an idea you would like to discuss, or a project brief looking for a response please get in touch.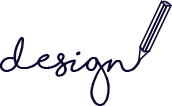 We believe good design shows good business sense. In an increasingly competitive market, good design gives you an advantage over your competition.

A well-built website is an indispensable tool for your business. Let us create a website that is robust, reliable, and able to adapt to your evolving requirements.
Our development team keep things running smoothly long after launch. We offer ongoing technical support to make sure managing your website is never stressful.