Cycas Hospitality is the leading, pan-European hospitality management company, operating all categories of hotels and serviced apartments for private and institutional investment partners.
We have been providing support and maintenance to CYCAS for a number of years, it became clear over time that their old corporate website no longer represented the brand or its aspirations. They embarked on a rebranding exercise, and we worked with them to then design and build a new website that reinforced the brand values and presented CYCAS as a confident, forward looking, ambitious business.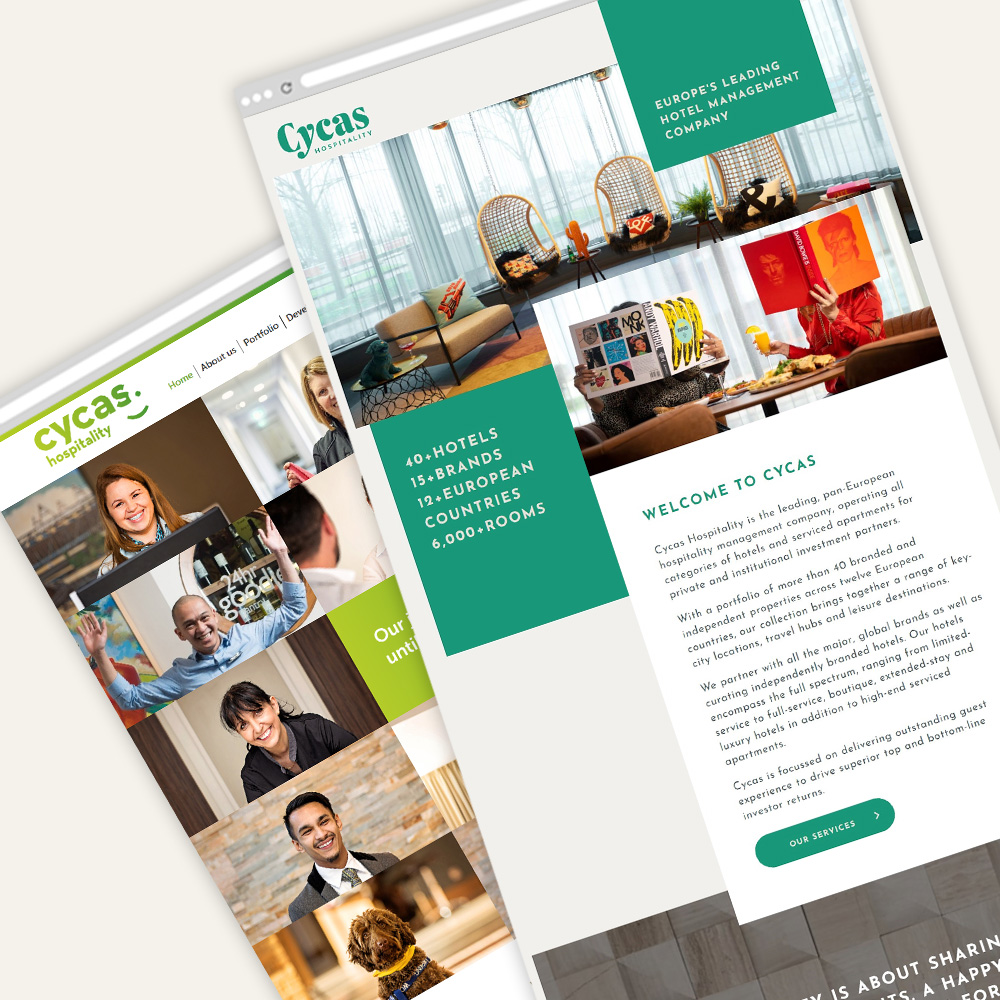 Design
The new site helps to position CYCAS Hospitality as leaders in their field.
Their old website had reached the end of its life and no longer provided a quality online presentation of the business.
We worked closely with the CYCAS team to create a bespoke, visually rich website design that puts their products and services front stage. We love the result and the website is now something the team can feel completely confident in.
Development
The CYCAS team needed a full featured website that presented their content in an engaging way.
The website is a highly customised WordPress installation, it includes a number of custom content sections and management features.
We built a custom modular 'page builder' into WordPress that gives that freedom. After a Zoom training session, the team was able to get to grips with managing the content.