Friends of the Earth Scotland are Scotland's leading environmental campaigning organisation.
They campaign for a world where everyone can enjoy a healthy environment and a fair share of the earth's resources.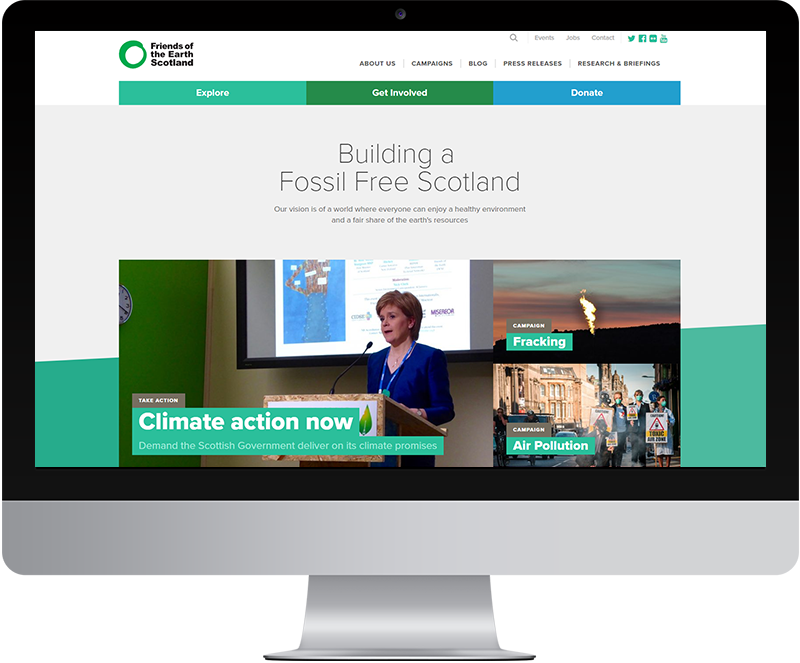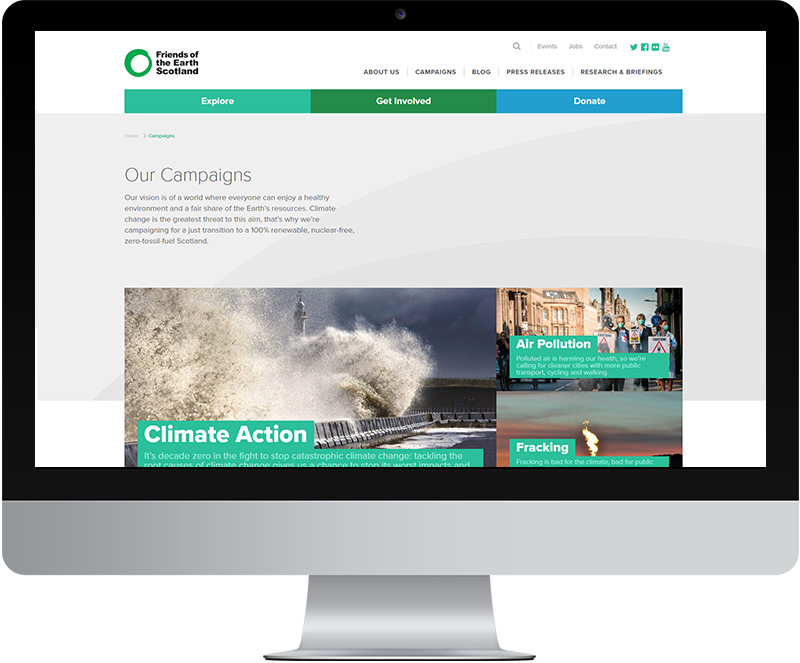 Modernising the Website
As an active campaigning organisation there was a clear need to move towards a modern mobile responsive website and a flexible content management system that could be used by all of the in-house team. The existing website was not mobile friendly, bursting at the seams with content and was no longer aligned to the visual identity of the organisation.
Working closely with John Ellis who supplied the design, and the FoES project team we helped to plan the website content and structure and implemented a full technical rebuild using WordPress as the CMS.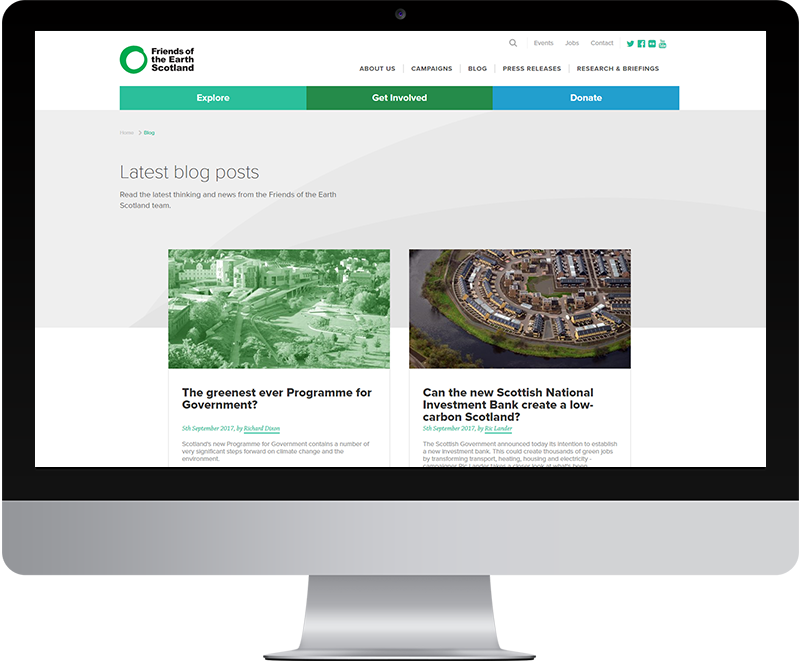 Integrations
A consistent design was rolled out across several 3rd party platforms: Mailchimp (marketing communications), Committed Giving (donation management) and Campaignon (campaigning tool) to ensure a positive end-to-end user experience.
A flexible custom donations widget was created to allow for customised frontend donation blocks based around different campaigns, donation amounts and frequency of giving.
To streamline events management, the events area is driven directly from Eventbrite, with data fetched via their API.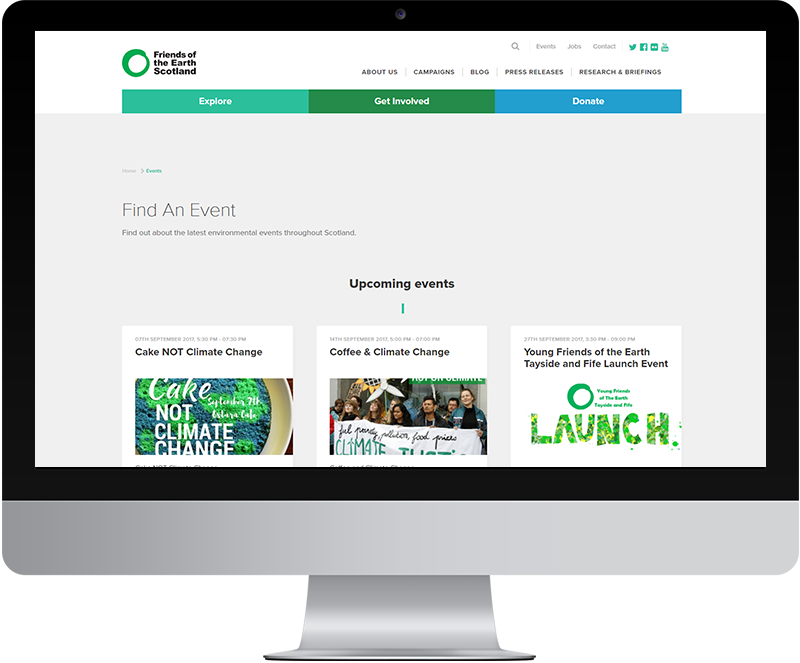 Content Migration
A key part of the project was a transition of content from several legacy websites. Press releases, resources and blog posts dating back as far as 2001 had to be transferred across to the new WordPress platform with minimal disruption.
Part of this process involved use of a legacy Drupal export plugin, custom scripts parse and normalise the data, and a custom WordPress import process.
As part of the same process we managed a domain name switch to a new (and very neat) domain foe.scot and implemented SSL across the entire website. A large set of redirects were put in place to ensure continuity of search rankings.
The end result is a content rich website with over 1300 pages…and growing.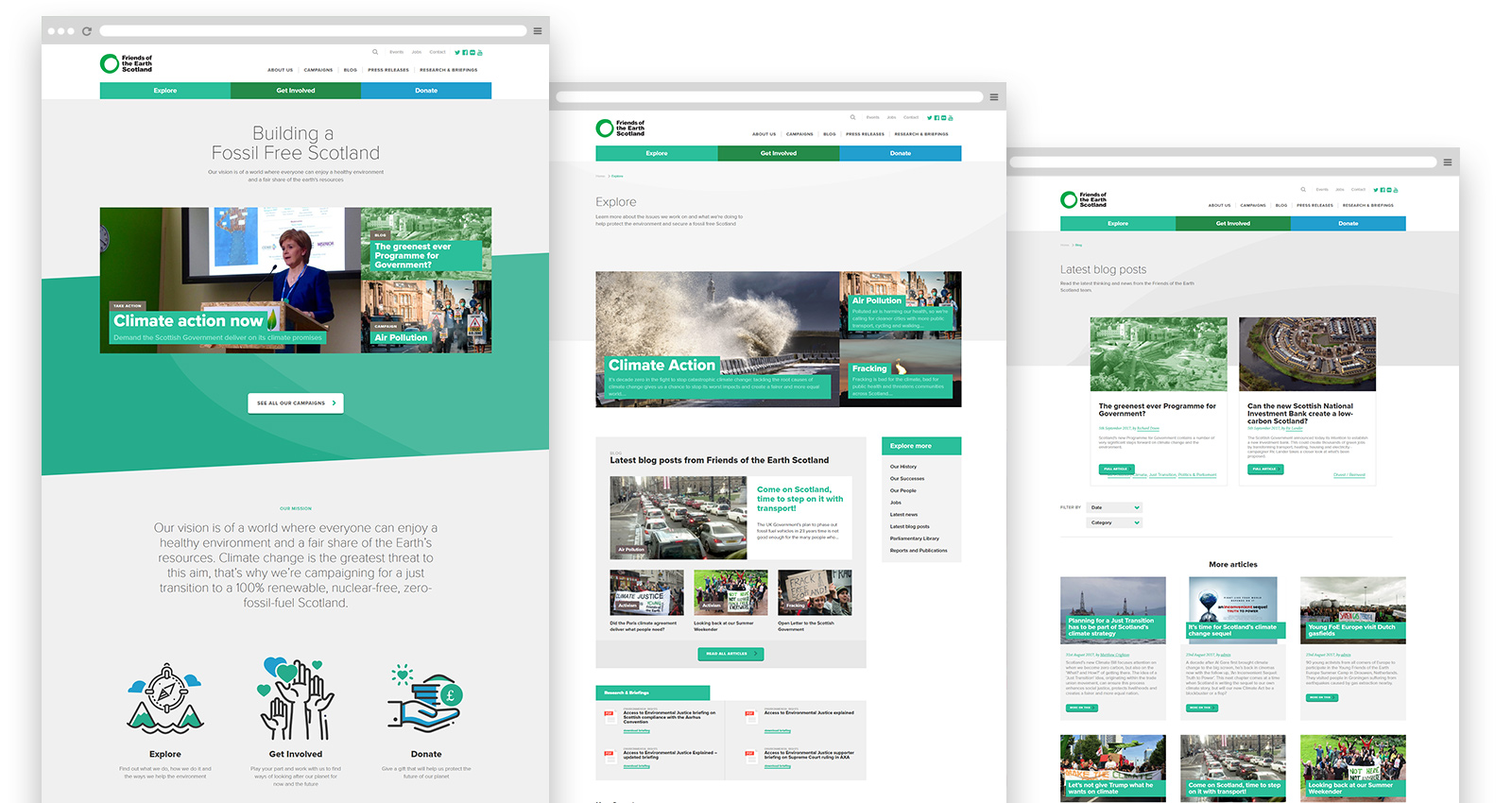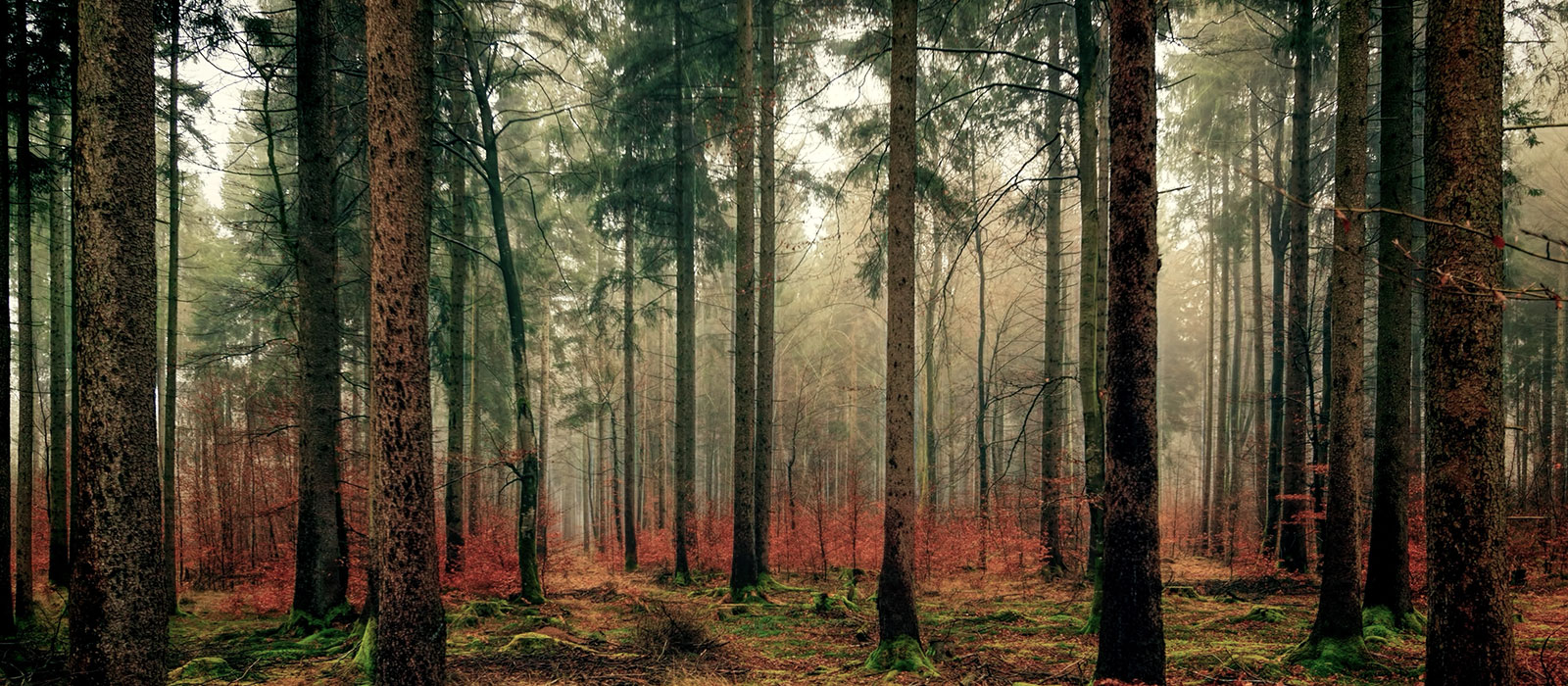 Thanks again for the work on the website. As a colleague said at our team meeting this morning:'It's AMAZING! So nice to have a website we can all feel proud to tell people about, woohoo!