Glasgow Credit Union
Custom WordPress Website for Glasgow Credit Union.
Disciplines: Web Design, WordPress
Glasgow Credit Union is the largest and most successful credit union in the UK.
We have been working with Glasgow Credit Union for a number of years, and relished being asked to create a new look for their website for a second time. This design refresh delivers a completely new style, and brings the brand right up to date. The site is built on WordPress, customised to meet the needs of GCU staff who maintain the website.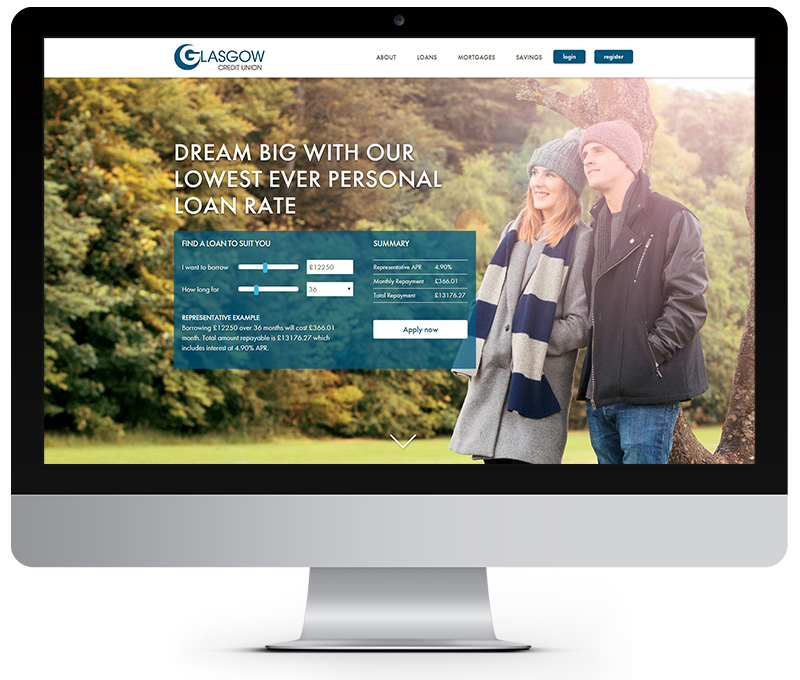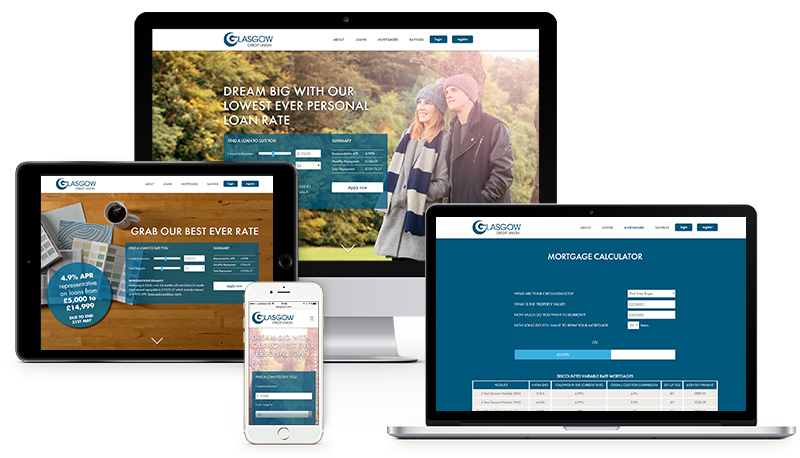 Website design refresh
It is always nice to be asked  back for more, and this is the second complete design overhaul we have worked with Glasgow Credit Union on, and each time we have brought the design and build of the website completely up to date and made sure that it looks and works great on all devices.
This refresh gives GCU a really visual look and feel, with the aim of presenting pared down content in an engaging way.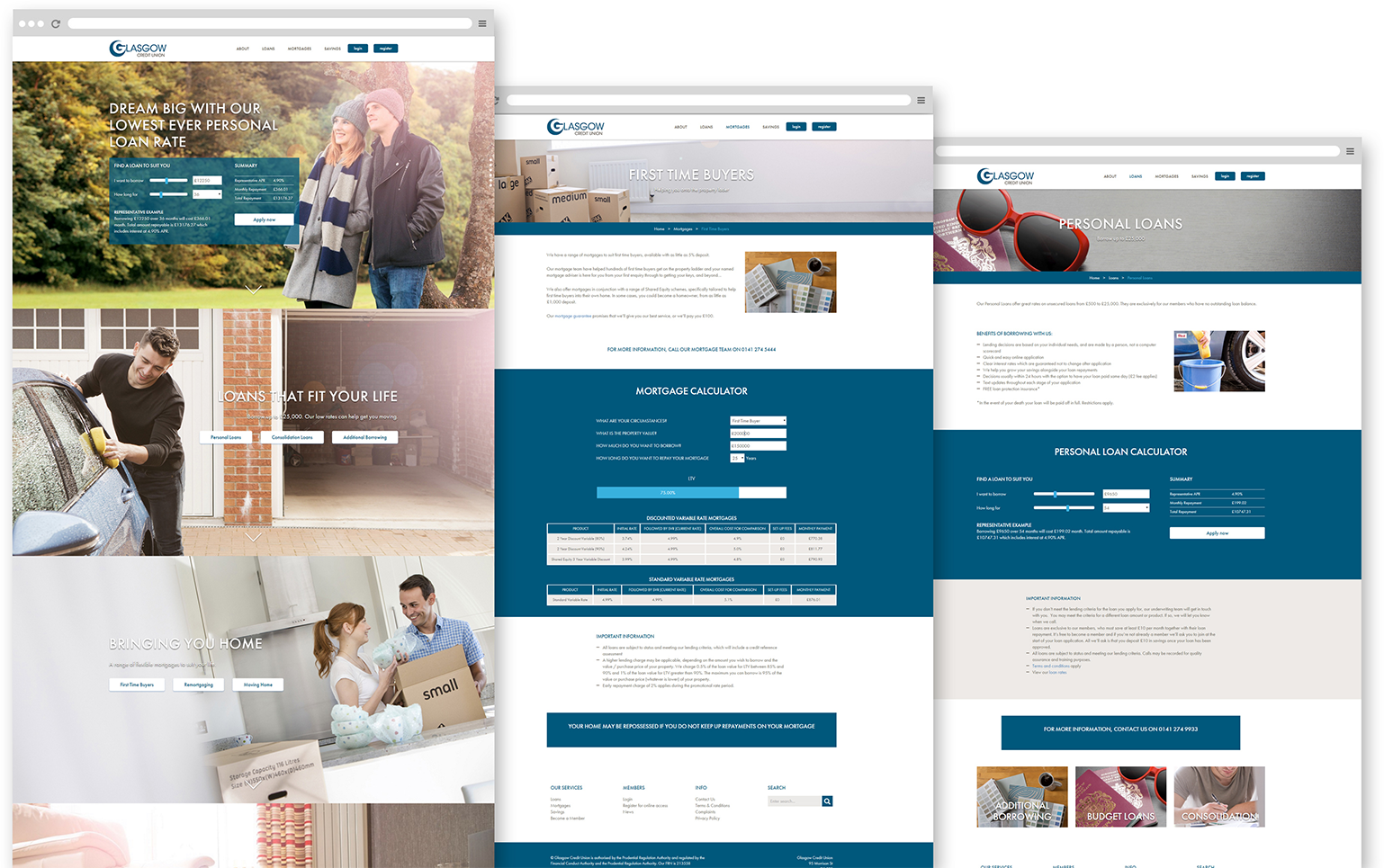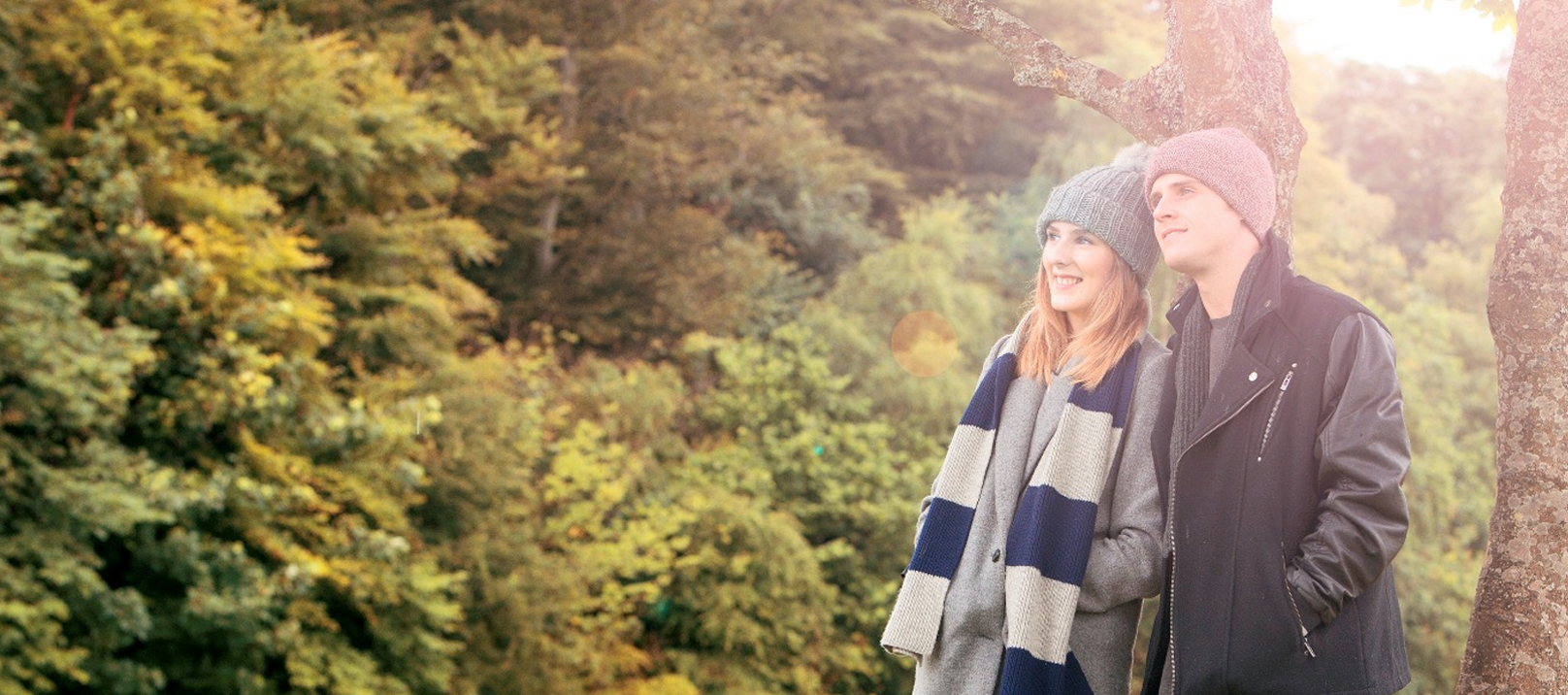 We wanted to say a massive thank you to all of you at Infinite Eye, for doing such a fantastic job on the website..... it's largely gone without a hitch (touch wood) and we are really pleased with the final result.
Great service from every single one of you. It's very much appreciated. Thanks heaps!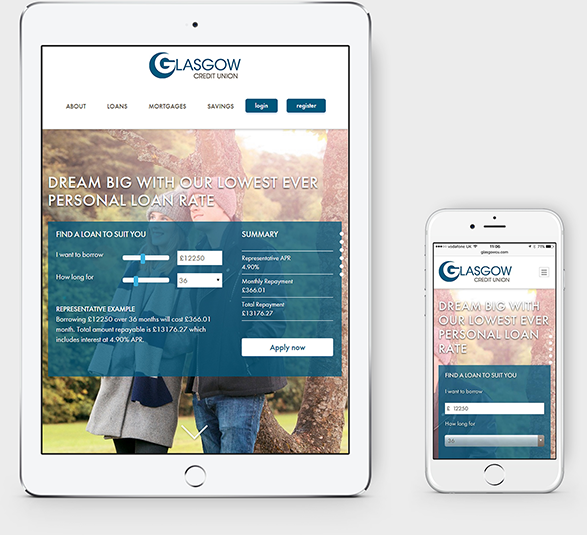 60% of users access the website on a mobile device
Being mobile friendly is important and this generation of the Glasgow Credit Union website was built with looking great on different devices in mind from the start. Currently 60% of GCU website users access the website using their smartphone or a tablet.
As such the design is responsive and adapts to display elegantly and offer effortless usability regardless of what screen size or device it is being displayed on.
Technical Challenges
By extending the visual composer plugin we enabled GCU staff to build up content pages from a suite of styles and layouts we have created for them.
The website also features highly configurable mortgage and loan calculators that are mobile responsive and can be dropped into the website in a number of different locations.