Kabloom is a small design-led business based in Scotland who develop unique and innovative products in an ethical, eco-friendly and socially responsible way.
 Kabloom's flagship product is the quirky Seedbom. 
It has been great to work to design and build a ecommerce website for Kabloom. Our brief was to design and build a website that reflected the unique sense of fun and innovation of the Kabloom brand and seedbom product, and to make it easy for customers to browse the product range and make a purchase. We think we have managed that!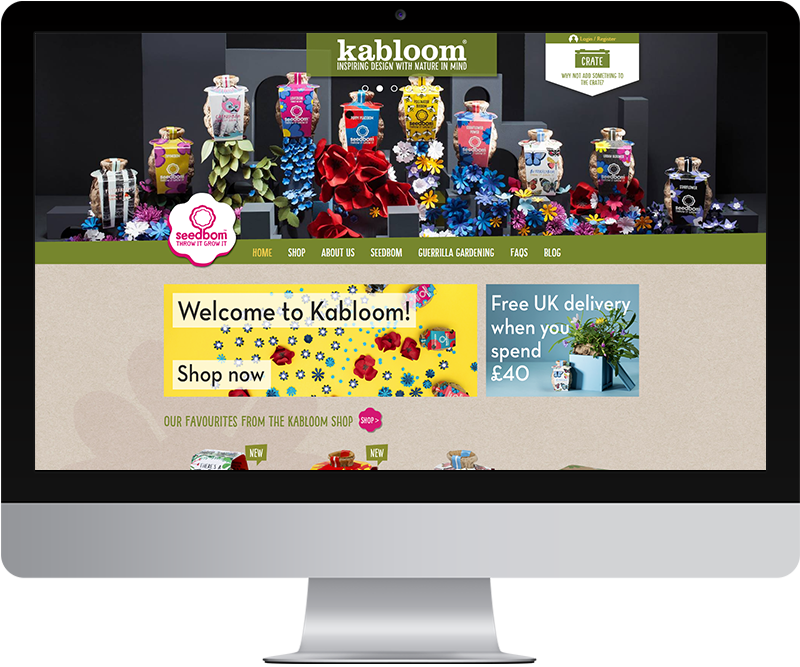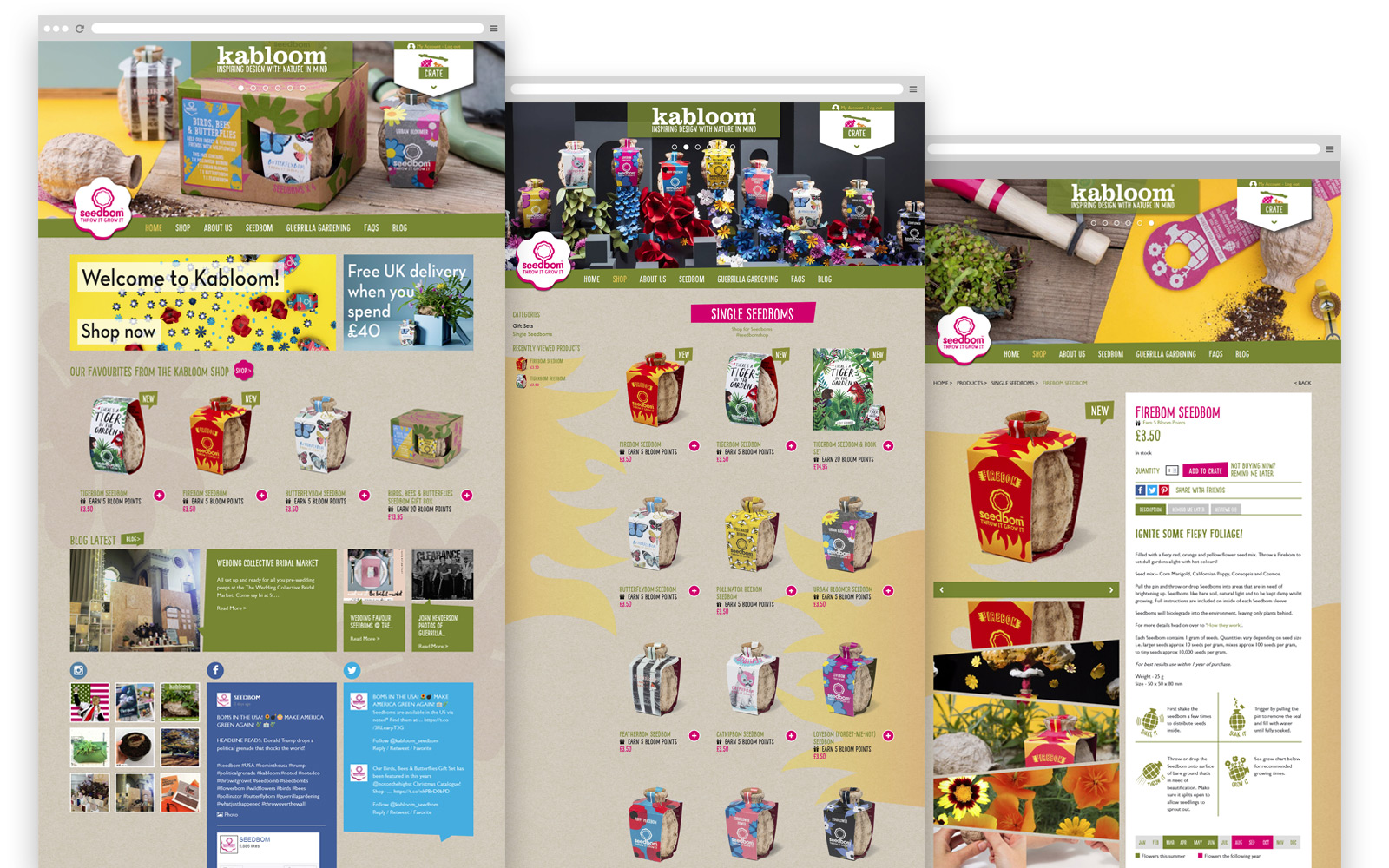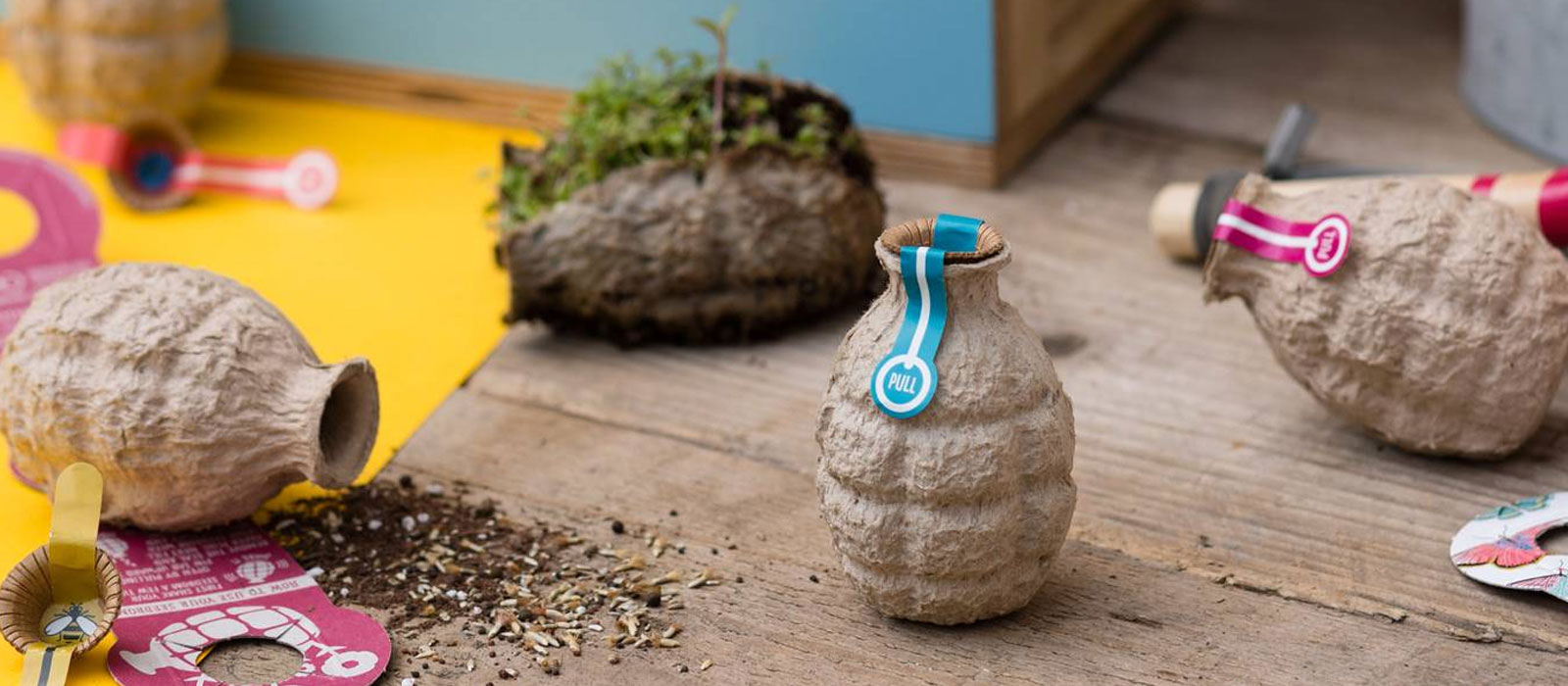 A huge thanks to the team at Infinite Eye for our amazing new ecommerce website. We are super happy with the result and although it took a while to get there (on our part!) Infinite Eye we're very patient, knowledgeable and always really helpful. It wasn't without it's challenges but they rose to the occasion and we broke some new ground.
Fantastic service and great people to work with, couldn't ask for more. Thanks for everything Infinite Eye!