MG ALBA deliver Gaelic media to audiences across Scotland, the United Kingdom and beyond.
We worked with the MG Alba team to deliver a bright, confident dual-language WordPress website that strongly represents their brand.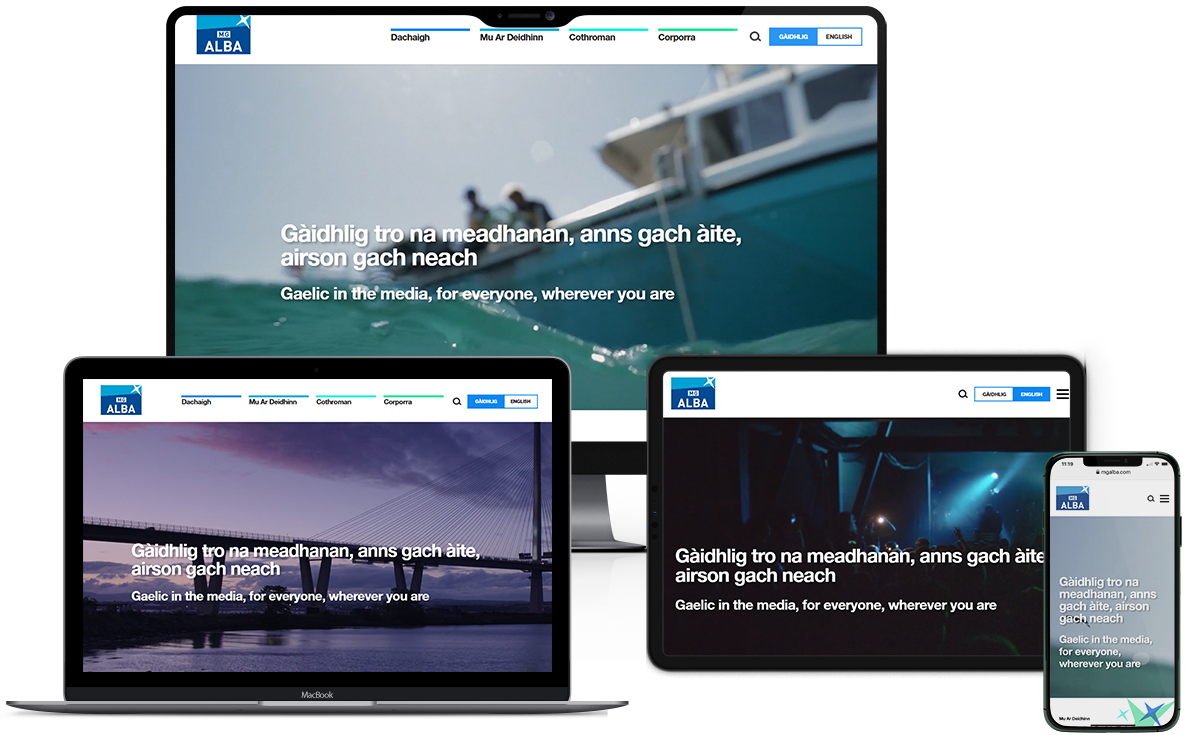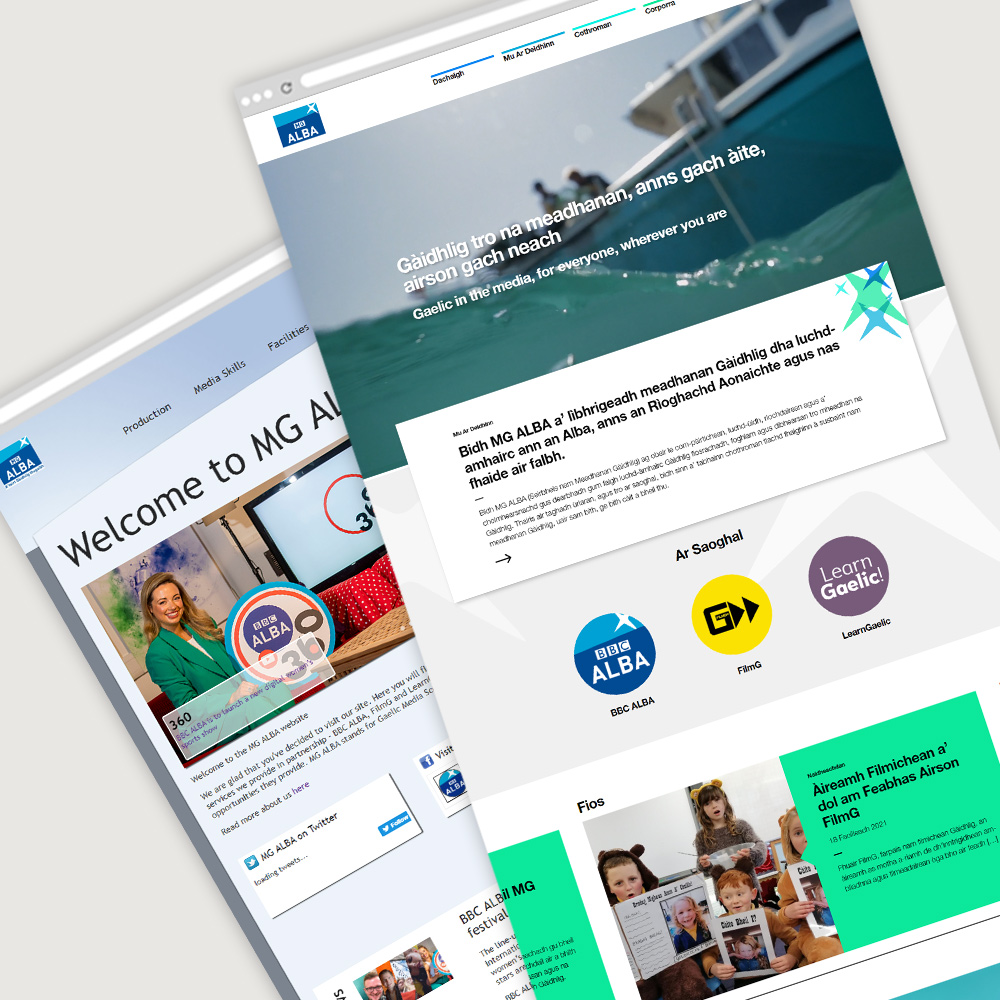 Updating the website design and build
The old website was no longer working well for MG Alba and had become visually dated, difficult to manage with confused user journeys; they needed something that better represented their brand and that made managing the  dual language content easy for the MG Alba team.
We worked closely with MG Alba, to design and build a fresh looking, visually appealing website that brings higher degree of polish and professionalism to their digital presentation.
Multi Language
A key requirement of the new MG Alba website was for full support for both Gaelic and English, and to allow easy switching between the two.
We think we have achieved that successfully in both the front end where website users can easily swap between languages, and in the backend where we have made adding content in two lanuages straightforward to do.