Severn House publish unputdownable genre fiction, publishing over 100 titles each year.
We worked with their team to design a build a new website that was driven by data supplied from their Biblio Suite book publishing workflow system.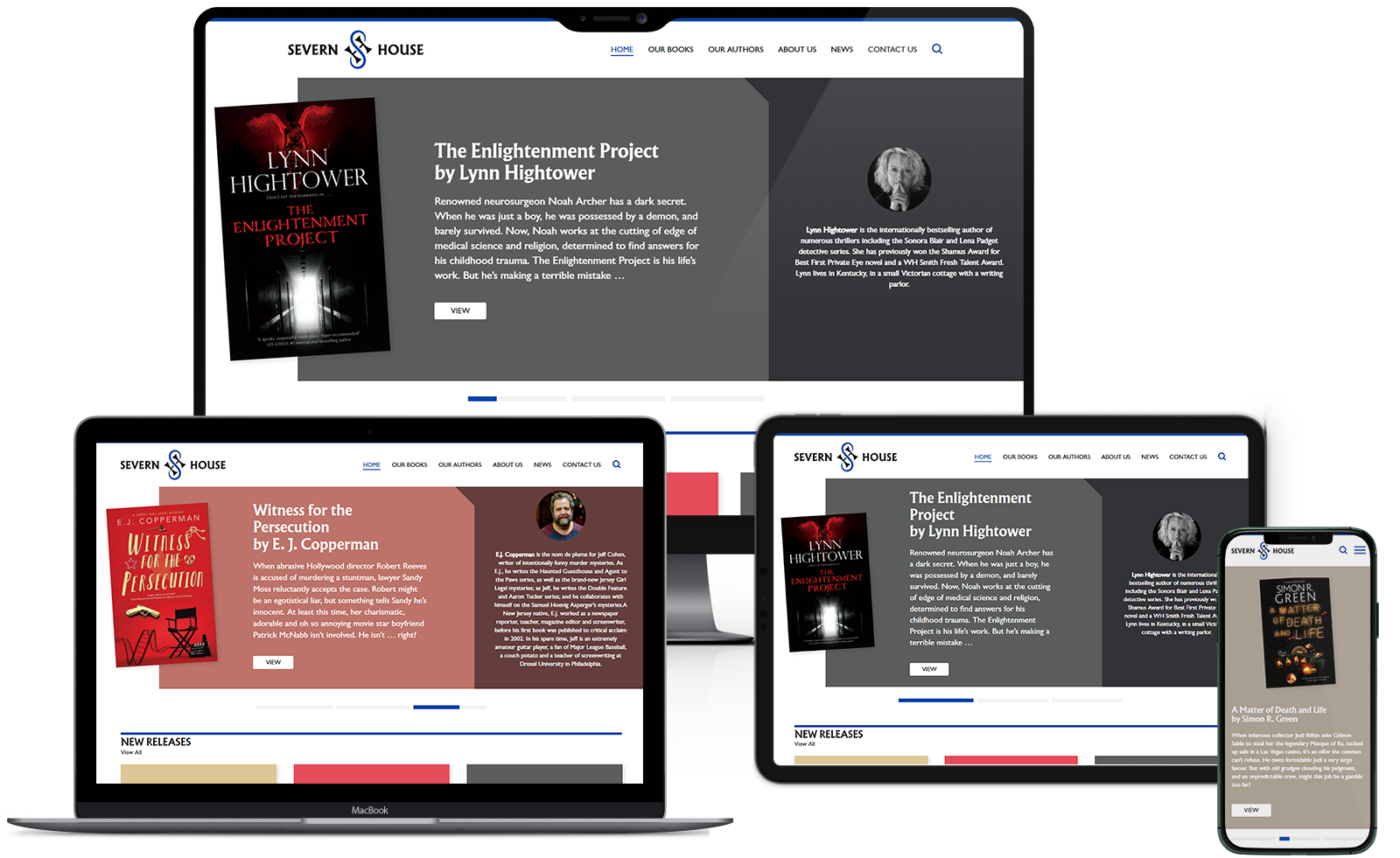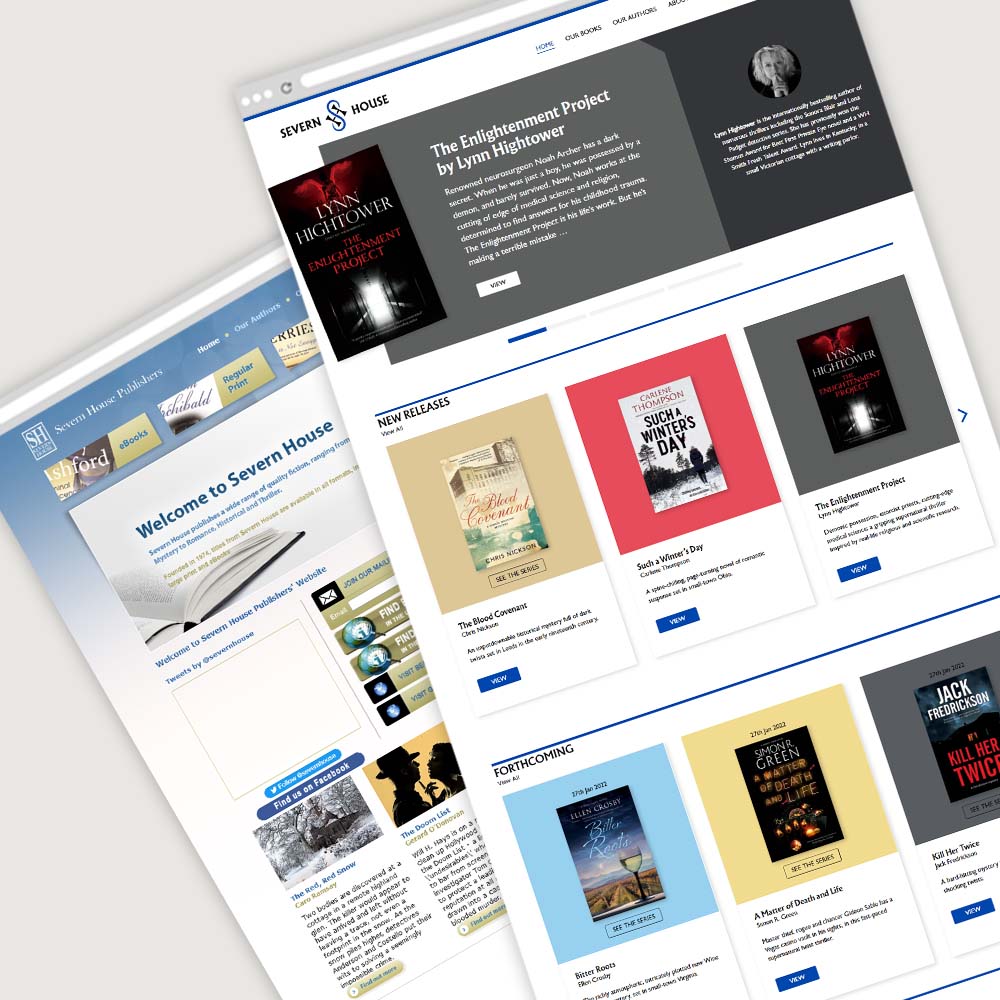 Updating the website design and build
The old website was no longer working well for Severn House and had become visually dated, difficult to manage with confused user journeys; they needed something that better represented their brand and that made managing the  dual-market content easy for the Severn House team.
We worked closely with Severn House, to design and build a fresh looking, visually appealing website that brings higher degree of polish and professionalism to their digital presentation.
ONIX Feed Integration
ONIX for Books is the international standard for representing and communicating book industry product information in electronic form. It was critical to the success of this project that as much of the day-to-day site maintenance as possible could be automated.
We worked with the Severn house team to understand the ONIX xml feed produced by their Biblio software and created a custom import process that syncs new entries and data changes on a regular basis.
The ONIX feed now drives the book listings, genres, author pages and series pages on the website.
As a nifty side-project we used javascript to generate complimentary background colours to go with each distinct book cover.