The Scotland 5G Centre is accelerating the deployment and adoption of 5G, to realise its potential for Scotland.
We worked with the Scotland 5G Centre on the first generation of their website, this second generation WordPress website developed that futher, and puts the 5G team in control of their content.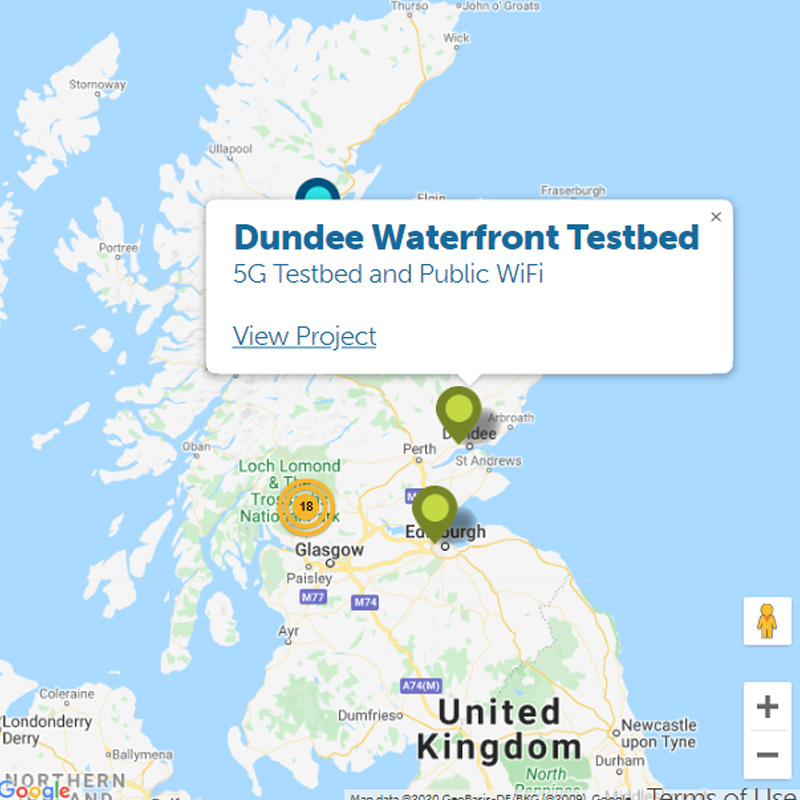 Interactive Google Map
The 5G Activity Map offers you an instant guide to what's happening where – including S5GC projects.
We created an easy to manage backend to allow for pins to be plotted on the google map and the project details to be added.
Engaging Content Sections
Critical to the success of this project was creating a backend that made it really easy for the Scotland 5G team to add content, and for it to be out put in a visually interesting way.
We created custom templates for each section focused on the specific content for each section, which makes the process of adding something new to the site very intuitive.
We also created a "Page Builder" template, which allows a user to pick from a set of pre-defined styles so they can easily build a page that suits the content they have without having to spend time setting styles.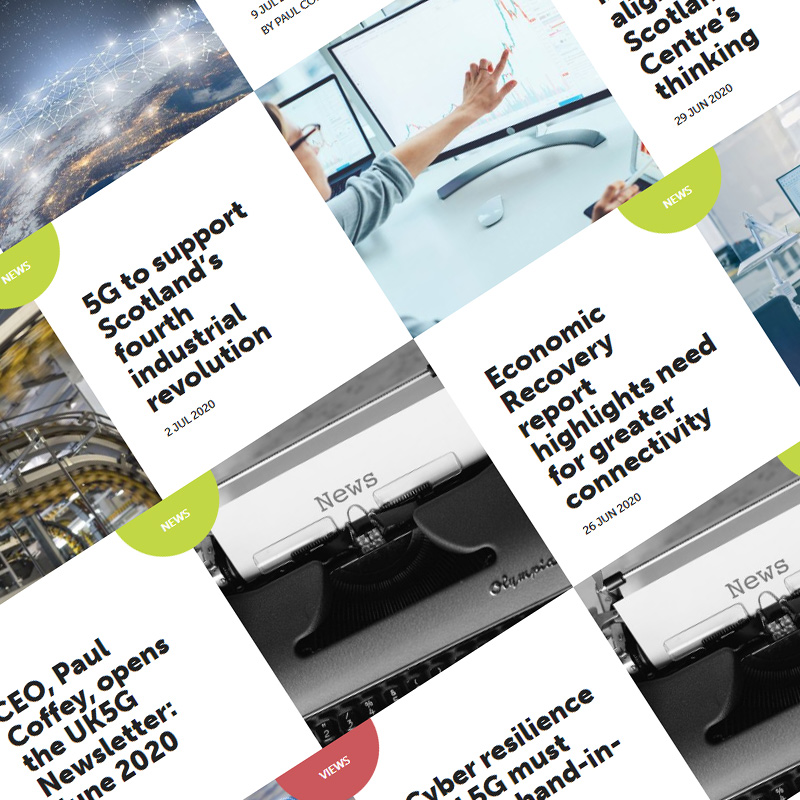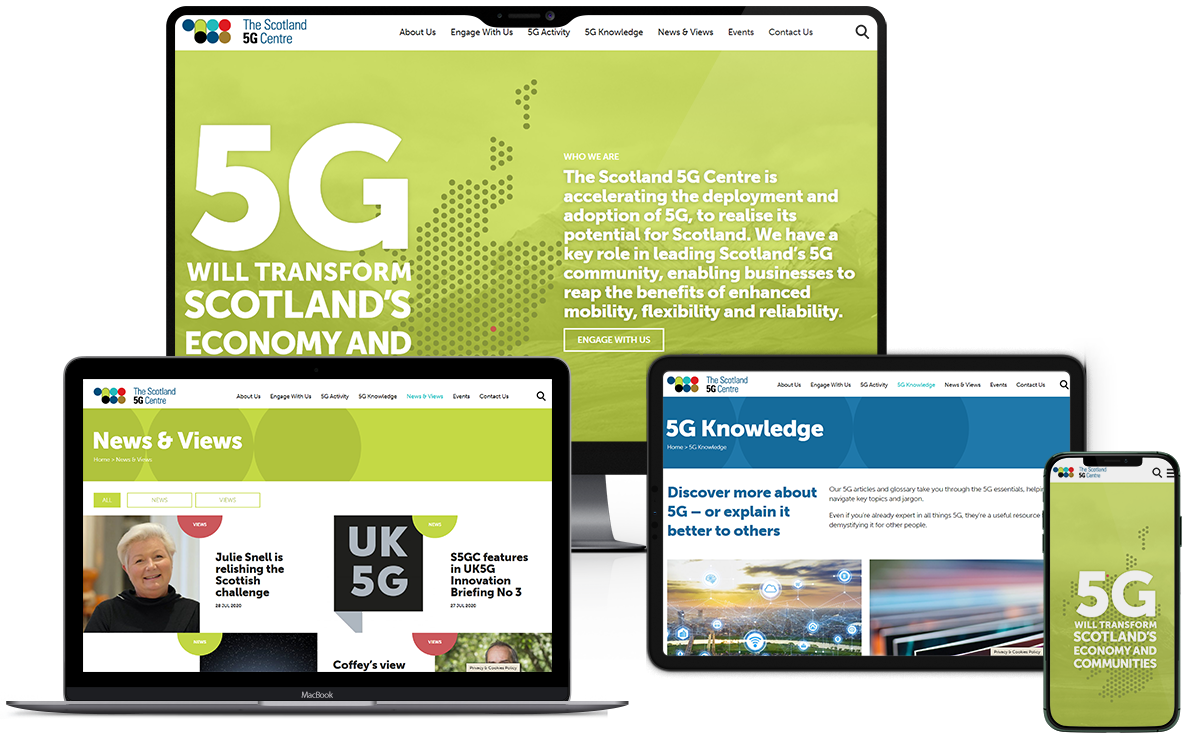 Mobile Friendly Design
It was understood that year on year the number of users that access websites on their tablets and smartphones is increasing. Providing website users with an elegant view of the website regardless of the device or size of screen they are using is critical to how well a website is perceived.
The new website was built to be responsive, and the design will adapt to display elegantly regardless of the device being used to present a mobile friendly view the website.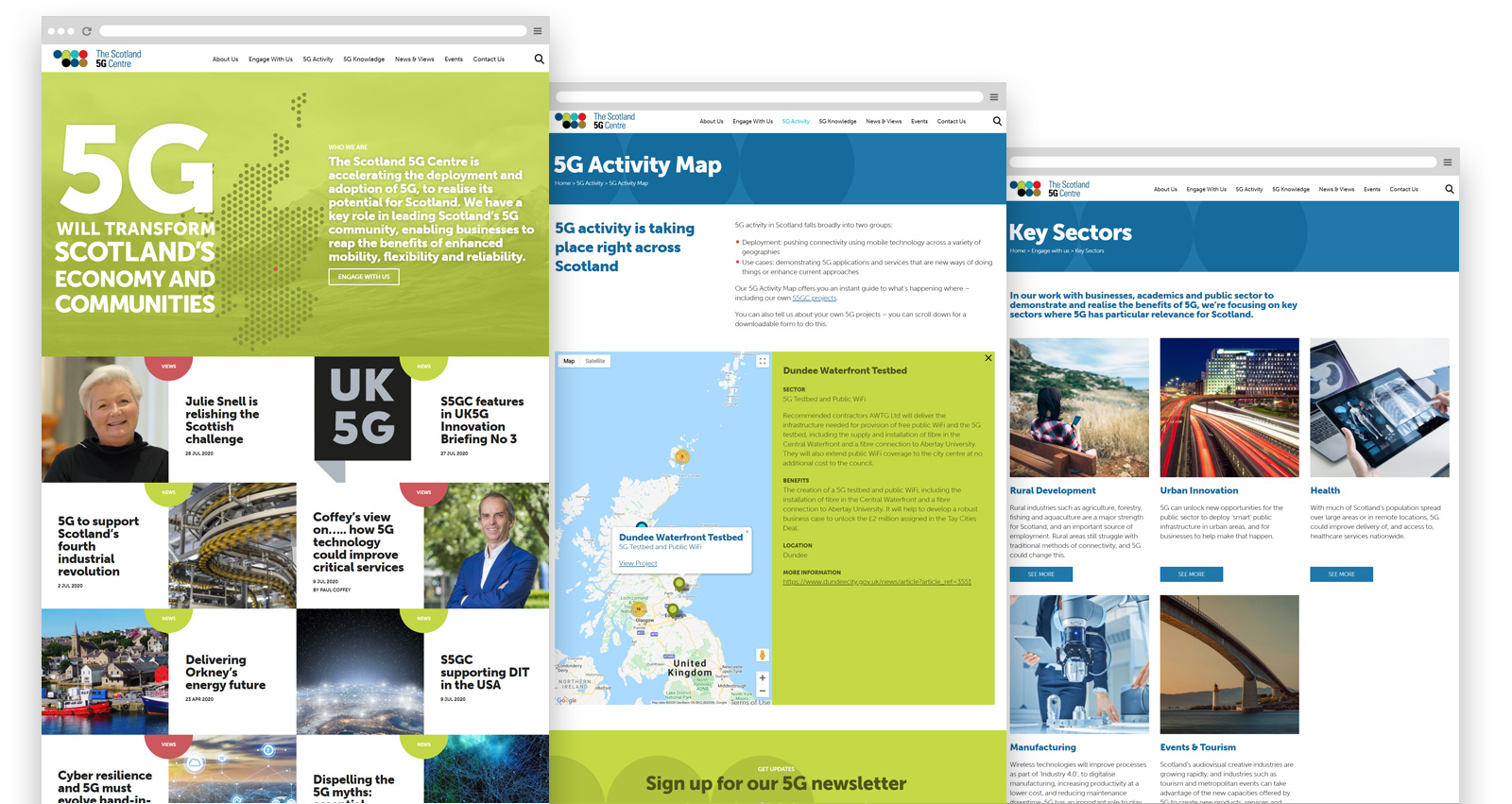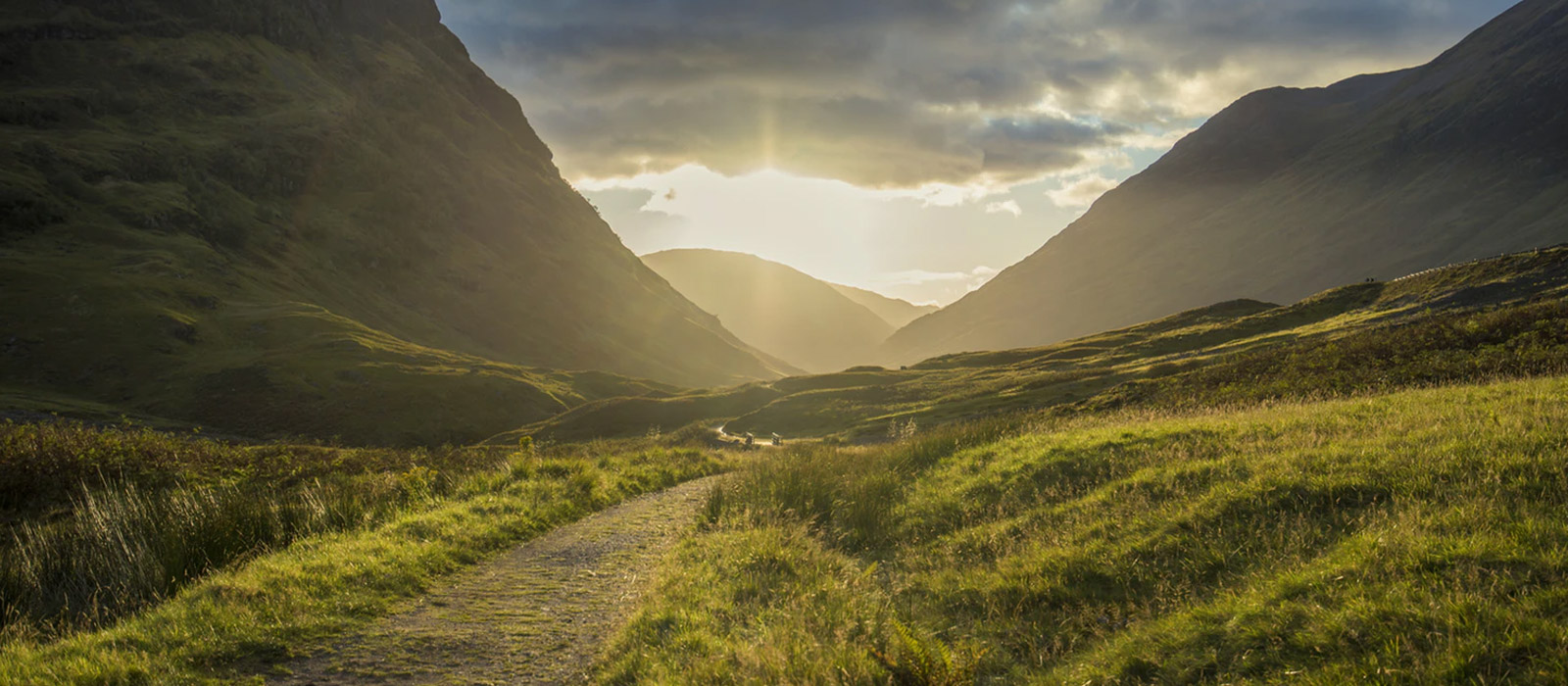 Sharon and Craig, thanks to you too for all your efforts and work on the website. It has had a positive reaction and is a great platform for the Centre.