Today is newsletter day, with two email newsletter templates being produced for clients.
Sending out a nicely designed newsletter can be a bit of a headache for many: How do you make it look nice? How do you send it to the right group of people? What if someone wants to unsubscribe? How many people actually opened the thing?
We design and build newsletter templates which make sending out newsletters quick and pain free, all you need to do is fill in a simple form and an email which reflects your branding will be sent out to a pre-selected mailing list. Easy peasy to do and the results are directly measurable.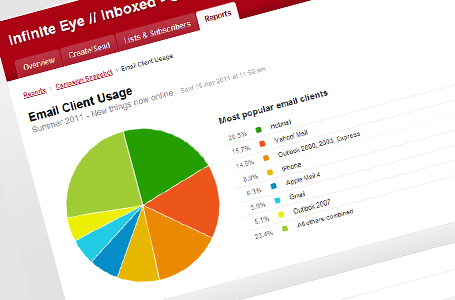 What I am doing today for one client is designing and building the newsletter and setting it up in email marketing software.
For the other I am taking a design they are providing and creating an HTML template which they can use with their own email marketing software.