A few weeks ago in the sweltering heat of the Scottish summer (yes we did have some sunny days!) we shot a set of virtual tours and photographs for Donaldson's School in Linlithgow. These have now been added to the Donaldson's website and should hopefully prove to be a great marketing asset!
Donaldson's is Scotland's national school for children who are deaf or have communication difficulties and has fantastic facilities. We were tasked with producing virtual tours to aid marketing the school's facilities to both prospective parents and the corporate sector. Virtual tours allow those viewing the tour on the Donaldson's website to gain 360 degree views of each of the areas providing a clear representation of the facilities being showcased.  Find out more about our Virtual Tour service.
Here is what we did for Donaldson's!
View the Business Facilities Virtual Tour:
www.donaldsons.org.uk/virtualtour/BusinessTour/
View the School Virtual Tour:
www.donaldsons.org.uk/virtualtour/SchoolTour/index.html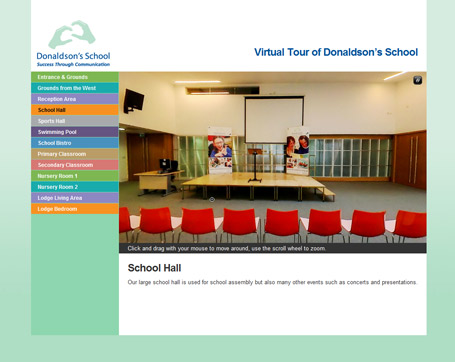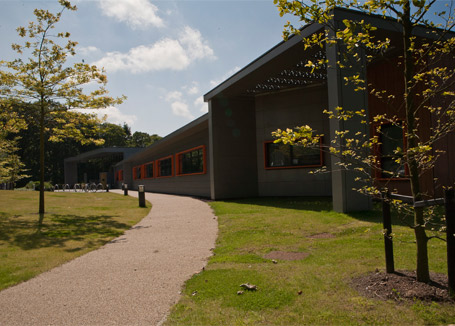 Donaldson's School commissioned Infinite Eye to produce two virtual tours to showcase the campus to prospective parents and the corporate sector. From initial filming right through to completion we found the whole project effortless (apart from cleaning all the rooms!). Infinite Eye totally understood our aims and needed very little briefing on design and layout to produce two fantastic tours for our  website which we truly believe showcases our unique environment.
Camille Craig, Marketing Officer