E-Commerce
For over 10 years we've been helping our customers sell online to a global audience.
Our e-commerce approach is to design clear and usable websites that look great, showcase your products properly and lead your customers to the point of sale in a straightforward and enjoyable way. We have experience with a range of popular e-commerce platforms including, Woo Commerce, Shopify and Snipcart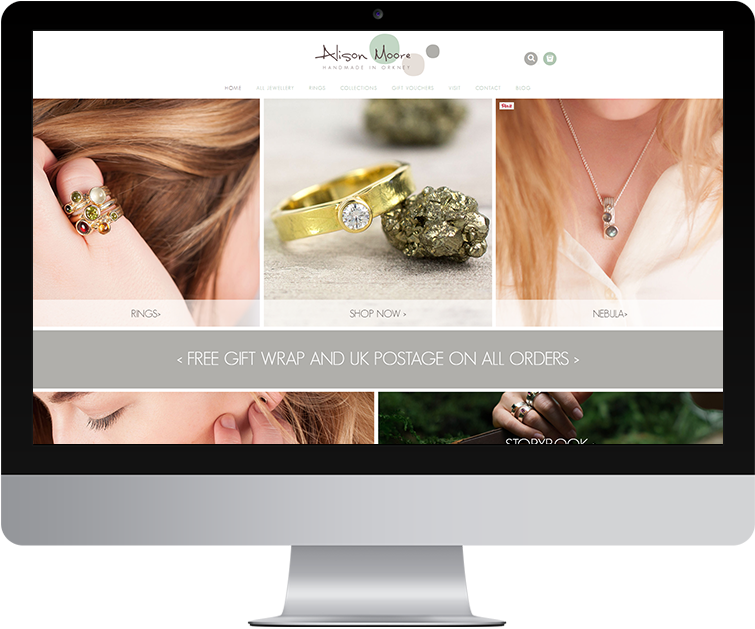 What is E-commerce?
To many, e-commerce means shopping  online with know brands like Amazon or John Lewis. In reality e-commerce comes in many guises – including:
selling physical goods to either the consumer (b2c) or to another business (b2b) from a catalogue based website
selling memberships / subscriptions to clubs and societies
selling access to intangible products, such as music downloads, eBooks, or websites
selling tickets for a concert conference or event or making a booking
selling flights, rental cars, accommodation, insurance and other leisure items
selling services, for example letting your customers pay online for business consulting, or plumbing work or even a personal training session
There is no one-size-fits-all e-commerce solution, you might need something as simple as a Paypal or Stripe payment facility embedded into your existing website, whereas others might require a fully featured catalogue site that links into their existing stock control, CRM, and accounting software.
We know what software is available off the shelf, and what can be built within your budget – it's our job to guide you in the right direction and provide you with an e-commerce solution which will benefit your business.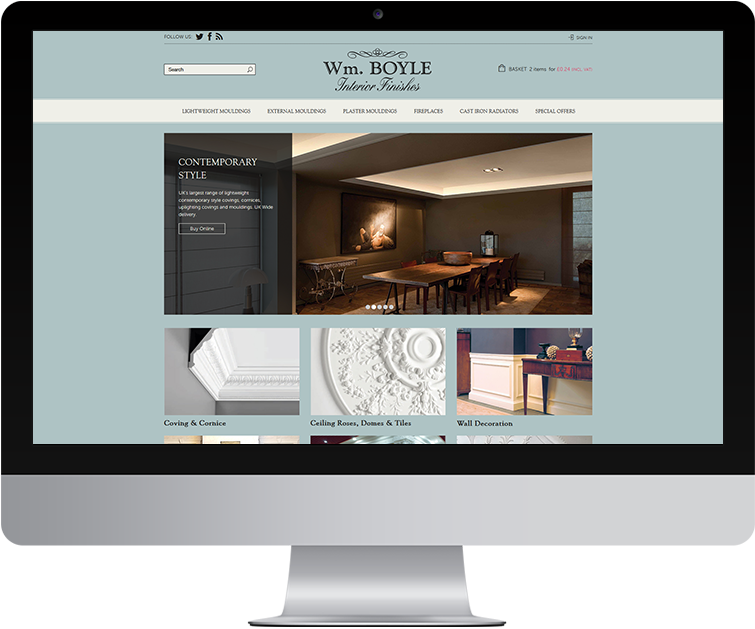 Why Sell Online?
E-Commerce has many obvious business benefits:
Meet customers' expectations – nowadays people expect to see your catalogue online, if you aren't there they may buy from your online competitors instead. Even an 'offline' business can benefit from a comprehensive website that allows your potential customer to browse what's on offer before they visit
Reach more customers – e-commerce means you are not limited by your location enabling you to access a global marketplace
Reduce the cost-per-sale – you don't need a retail outlet and sales staff, customers make their decisions to purchase independently
Niche marketing – selling online means you are able to target a specific market segment and track how well this performs
Always open for business – online shopping offers greater convenience for your customers. People can shop while you sleep!
Increased Visibility – Consumers increasingly search online prior to purchasing
Reduces Marketing and Advertising costs – Targeting your marketing budget specifically at your customer base is more cost effective. It is also completely measurable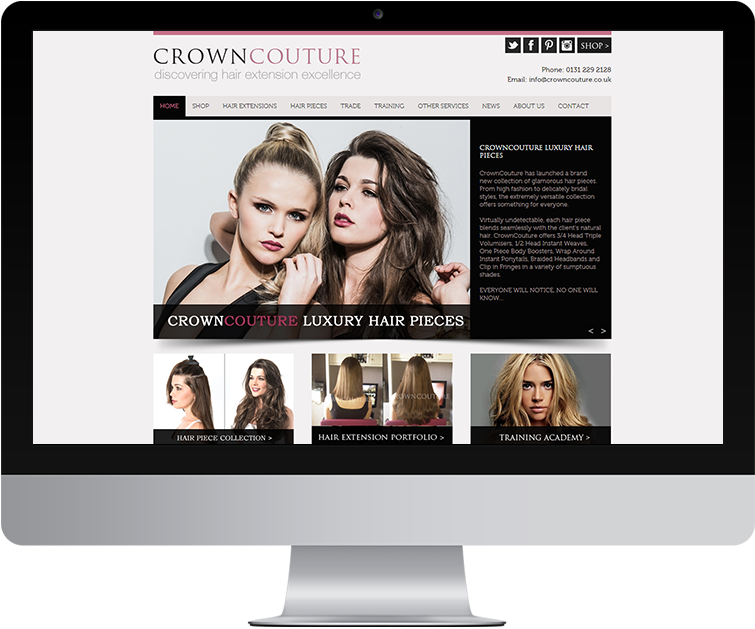 Why Work with Infinite Eye?
We are comfortable working with a range of technologies, many of our e-commerce projects have been bespoke solutions tailored to each client's unique requirements.
We will work closely with you throughout every stage of creating your website. We will design an online shop which reflects and enhances your brand, is easy for you to manage product catalogue and orders yourself, will support your choice of payment gateway and which has good SEO in mind from the start.
We will provide you with access to website statistics using Google Analytics where you can track who is visiting your website, will include (where relevant) full e-commerce tracking so your Google Adwords campaigns can be measured.
Lovat Mill
Wordpress and WooCommerce website for Scottish tweed manufacturer
View Project >
Wm Boyle Interior Finishes
Ecommerce website for Glasgow based interior finishes supplier.
View Project >